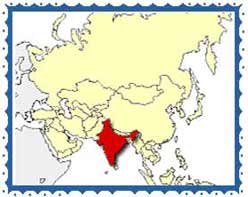 In this article, we will provide you with the foreign embassies in Calcutta. Also, you can find information on the high commissions in Calcutta, India.
Check out the contact information of various international Embasies in Kolkata, India:
Austria:
96/1, Sarat Bose Road, Calcutta-26
Bangladesh
9 Circus Ave, Calcutta 700017
Belgium
53 Syed Amir Ali Avenue, Calcutta -19.
Bhutan
48 Tivoli Court, Pramothesh Barua Sarani Calcutta
Bolivia
20 Loudon Street, Calcutta 700016
Bulgaria
8A, Middleton St. Calcutta 700016
Canada
31 Netaji Subhas Road, Calcutta 700001
Czechoslovakia
24B, Park Street, Calcutta 700017
Denmark
3 Netaji Subhas Road, Calcutta 700001
Egypt
11 R.N.Mukherjee Road, Calcutta 700001
Ethiopia
4 Govt. Place(N), Calcutta 700001
Finland
7A, A.J.C. Bose Road, Calcutta 700017
France
26 Park Mansions, Calcutta 700016
Germany
1 Hastings Park Road, Alipore, PO Box 16711, Calcutta 700027
Greece
41 Chowringhee Road, Calcutta 700071
Hungary
7A Middleton Street, Calcutta 700071
Indonesia
128 Rash Behari Ave
Italy
3 Raja Santosh Road, Calcutta 700027
Japan
12 Pretoria Street, Calcutta - 700 071
Nepal
19 National Library Ave, Alipore
Netherlands
Flat 5, 4 Russell St
Also at : 31 Netaji Subhas Road, Calcutta-1
Norway
5B Rawdan Street, Calcutta 700017
Philippines
14 Government Place
East Peru
37 J.N.Rd, Calcutta 700071
Rumania
26 Shakespeare Sarani, Calcutta 700017
Russia
7 Alipore Avenue, Calcutta 700027
Singapore
DBS Centre, Circular Court, 8 AJC Bose Rd
Spain
1, Taratolla Road, Calcutta 24
Sri Lanka
Nicco House, 2 Hare St (28 5102)
South Korea
Nicco House, Hare Street
Sweden
5/2 Russell Street, Calcutta 700001
Switzerland
113 Park Street, Calcutta 700016
Thailand
18B Mandeville Gardens, Calcutta 700019
Turkey
2 Nazar Ali Lane, Ballygunge,Calcutta 700019
UK
1 Ho Chi Minh Sarani, Calcutta 700071
USA
5/1 Ho Chi Min Sarani, Calcutta 700071