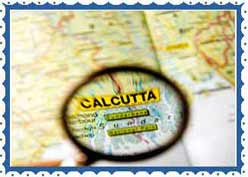 In this section, we will provide some quick facts about Calcutta India. These Kolkata fast facts will enable you to explore Calcutta at a glance.
State: West Bengal
Summer temperature: 30° C - 40° C
Winter temperature: 30° C - 10° C
Metropolitan Area: 1380 sq. km. (1991)
Languages spoken: Bengali, Hindi, Urdu and English
Altitude: 17 ft above sea level
Best time to visit: October to March
STD Code: 033
Major tourist attractions: Victoria memorial, Fort William, Eden gardens, Birla planetarium, Howrah bridge, Belur math, Botanical gardens, Writer's building & Science city
Educational Institutes: St. Xavier's College Kolkata, IIM Calcutta
Major festivals: Durga Puja, Kali Puja, Saraswati Puja, Poila Baisakh, Makar Sankranti, Vishwakarma Puja & Lakshmi Puja.
Major fairs: Calcutta book Fair, Poush Mela & Joydev mela.