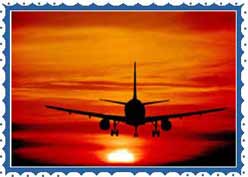 In this section, we will provide you information on how to reach Calcutta. Reaching Calcutta is not at all cumbersome, as this city is very well connected. Read to know more about traveling to Calcutta:
By Air:
It is completely accessible by air. There are a number of domestic airlines that connect Kolkata with other major cities of India like Ahmedabad, Bagdogra, Bangalore, Bhubaneswar, Chennai, Delhi, Guwahati, Hyderabad, Jaipur, Lucknow, Mumbai, and Port Blair.
By Rail:
Kolkata is well linked to other parts of the country by railways. There are super fast trains like Rajdhani Express and Shatabdi Express that join Calcutta from Delhi and other nearby places. Calcutta consists of two major railway stations; one is located in Howrah and the other at Sealdah.
By Road:
The city of joy is well linked with almost all the cities of India by road. The Esplanade Terminus is the main bus terminus that lies in the heart of the city. The latest development is the starting of Dhaka-Calcutta buses, which are fully air-conditioned and also very comfortable.